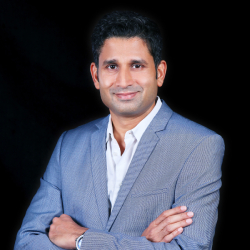 Parixit Pai Fondekar
Chairman
A chef by profession, Parixit Pai Fondekar has more than a decade of experience in hospitality manning involving hotels, casinos and spas in India and around the world. As a serial entrepreneur, he heads Kamaxi College of Culinary Arts and Kamaxi Cloud Kitchen, while also leading a recruitment company where he formulates its direction and team goals. He is also a philanthropist and volunteers for a variety of community assistance programmes. His skills in training, employee relations, personnel and talent management, international recruitment, strategic human resource management, branding and business development are noteworthy.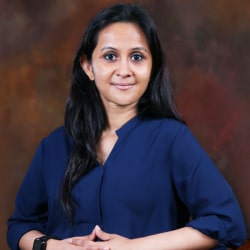 Rati Telgu
Programme Director
Rati Telgu qualified in Hospitality and Hotel Administration, and followed it up with extensive experience as a lecturer in management institutes, handling guest relations with a leading Indian international airline and training staff at renowned hotel groups in India. She has been a business manager with Kamaxi Overseas Consultants and brings with her rich knowledge of building capability among staff, running operations with strategic goals, business communications and etiquette, customer service, and organising operations for maximum productivity.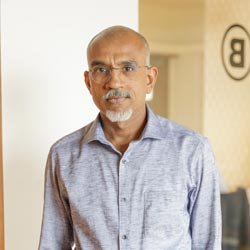 S T Vinodkumar
Principal
Chef Vinodkumar shares a rare skill set that traverses the culinary world. From experience in molecular gastronomy and food sculpture to regional cooking and wine appreciation, he has dipped his deft fingers into a wide variety of food-related experiences, training programmes, workshops, competitions, presentations and more. Chef Vinodkumar's in-depth understanding of the hotel management industry stems from his continuing pursuit of knowledge as a PhD research scholar in Tourism and Hospitality Management and vast experience in hospitality institutes, cruise ships and culinary ventures specialising in south east Asian food, as a lecturer and chef trainer, operations manager, executive chef, general manager and consultant.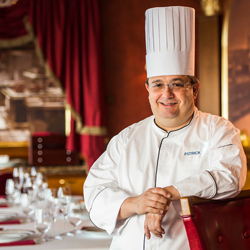 Chef Patrick Albert
Head Chef – Faculty 
With decades of experience in world-class onshore and offshore hospitality ventures, Chef Patrick Albert is a veritable repository of foundational knowledge, technique and culinary business management. He is a member of the prestigious Académie Culinaire de France and was named Maître Cuisinier de France in 2014, an enviable title given to the highest class of chefs charged with preserving French cuisine. The past decade has seen Chef Albert spearhead operations on Disney Magic and Disney Wonder as executive chef, and later set up the popular Remy restaurant on Disney Dream and Disney Fantasy, while working with Michelin-starred chef Arnaud Lallement and 5 Diamonds chef Scott Hunnel. He offers valuable expertise in hands-on management; maintaining exceptional standards of service and quality, ethics and hygiene; and fine dining, with specialties in kosher cooking and healthy cooking.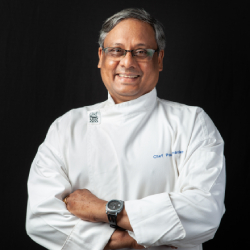 Chef Paul Fernandes
Faculty, Chef
Following his dream, Paul Fernandes started his career in the kitchens of Taj Intercontinental in Colaba, steadily moving up the ladder to the top, filling roles that offered him a wide range of skills. He has worked with major luxury cruise lines including Carnival Cruise Lines, Disney Cruise Lines and Royal Caribbean International, and also garnered experience with shore operations at Sandalwood Hotels, Acacia Palms and Taj Hotels. To round out his skills, he studied management at leading institutes in Austria and Miami before moving on to sharing his experience as a recruiter and trainer at culinary institutes.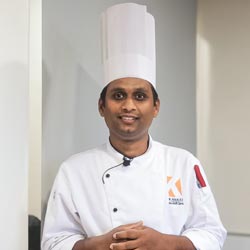 Sashwata Sarkar
Faculty, Chef
Saswata Sarkar has close to 15 years of rich experience that span across working with leading International Hotel Chains & a long stint with P&O Cruises. He has undergone tremendous amount of training in maintaining high standards of excellence in the kitchen, its processes, health standards, not to mention excellent presentations of the meals, especially onboard the cruise lines. A major highlight in his career was being part of the opening team of Sindhu, an Indian Restaurant run by a Two Michelin Star Celebrity Chef Atul Kochhar, leading the galley to prepare & serve amazing meals. At Kamaxi College of Culinary Arts, Saswata brings across his vast knowledge of food hygiene practices, health & safety, innovation, along with his vast experience in meal presentations & cost management.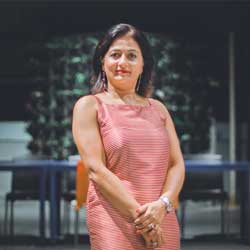 Tavishi Singh
Faculty, English Communication & Soft Skills
Tavishi Singh's education and work experience has taken her across India, offering her the unique opportunity to absorb cross-cultural, interpersonal skills. With a masters in English and a B.Ed degree, her command over language and ability to impart spoken and written skills is exemplary.
Tavishi's focus at Kamaxi College of Culinary Education is promoting soft skills and personality development among the students. Her experience in dramatics clubs, training teachers, and running her own YouTube channel boosts her expertise of image branding, self-motivation, self-confidence, and maintaining a positive attitude.
She has taught students of all ages, and has valuable experience as a teacher of spoken English in numerous institutes, as an IELTS teacher and as a private tutor in Moscow, Russia.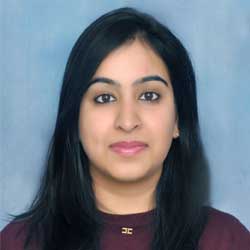 Kshitiza Vasudeva
Faculty, Computers
Trained in advanced programming, Kshitiza Vasudeva displays excellent proficiency in teaching vital computer skills to students who have no background in her subject. Following an MTech at the Jaypee University of Information Technology in Himachal Pradesh, she is pursuing a Ph.D. in machine learning and computer vision at NIT Durgapur.
She has advanced her knowledge in JAVA programming and has attended a faculty induction workshop and advanced pedagogy training programme at IIT Kharagpur and IIT Hyderabad respectively.
Over the course of her career, Kshitiza Vasudeva has served as an assistant professor at Chandigarh University and most recently at Birla Institute of Technology, Mesra in Ranchi. She brings with her in-depth knowledge of computer science, core and advanced JAVA, C, and C++ programs, HTML, algorithms, Oracle, and more, supported by strong interpersonal, communication, and teaching skills. She is also NET & GATE qualified.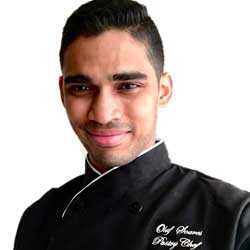 Olaf Louis Soares
Faculty, Bakery & Pastry
With a solid foundation in food production and patisserie from the Institute of Hotel Management Goa, Chef Olaf Soares incorporates a focus on the perfect combination of technical and aesthetic skills, leadership skills and record-keeping into his curriculum.
Having worked in land-based culinary operations as well as on cruise ships, he brings nearly 15 years of professional experience in high-quality bakery and pastry operations. During the last 12 years with Oceania Cruises, he has progressed from Chef de partie to pastry chef, now responsible for the entire bakery and pastry operation on a massive luxury passenger liner.
Chef Olaf Soares is well-versed in pastry preparations, sanitation and hygiene, food and service techniques, budgeting, marketing strategies, record-keeping, report preparation and researching current trends.