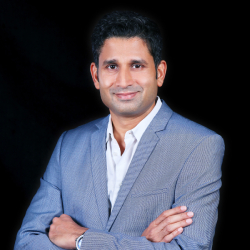 Parixit Pai Fondekar
Chairman
A chef by profession, Parixit Pai Fondekar has more than a decade of experience in hospitality manning involving hotels, casinos and spas in India and around the world. As a serial entrepreneur, he heads Kamaxi College of Culinary Arts and Kamaxi Cloud Kitchen, while also leading a recruitment company where he formulates its direction and team goals. He is also a philanthropist and volunteers for a variety of community assistance programmes. His skills in training, employee relations, personnel and talent management, international recruitment, strategic human resource management, branding and business development are noteworthy.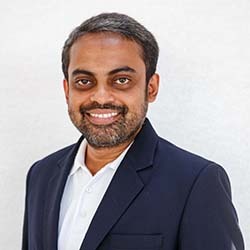 Siddharth Savkur
CEO
Siddharth Savkur is an accomplished hospitality professional focused on helping businesses enhance their performance through well-trained teams delivering unparalleled experiences. Siddharth is a driven professional with over two decades in hospitality operations, consulting, strategy and asset management. He has worked with globally recognized hotel brands like Hyatt, Radisson and Alila Hotels as well as leading hospitality consulting firm, Hotelivate. Strong analytical skills and people-centricity have helped Siddharth scale great heights in his career. His core philosophy has been to mentor and develop young talent so that they may achieve their full potential. It is this very passion that drives his commitment at Kamaxi, to making India the culinary skills hub of the world. In his free time, Siddharth enjoys exploring new restaurants and watching movies.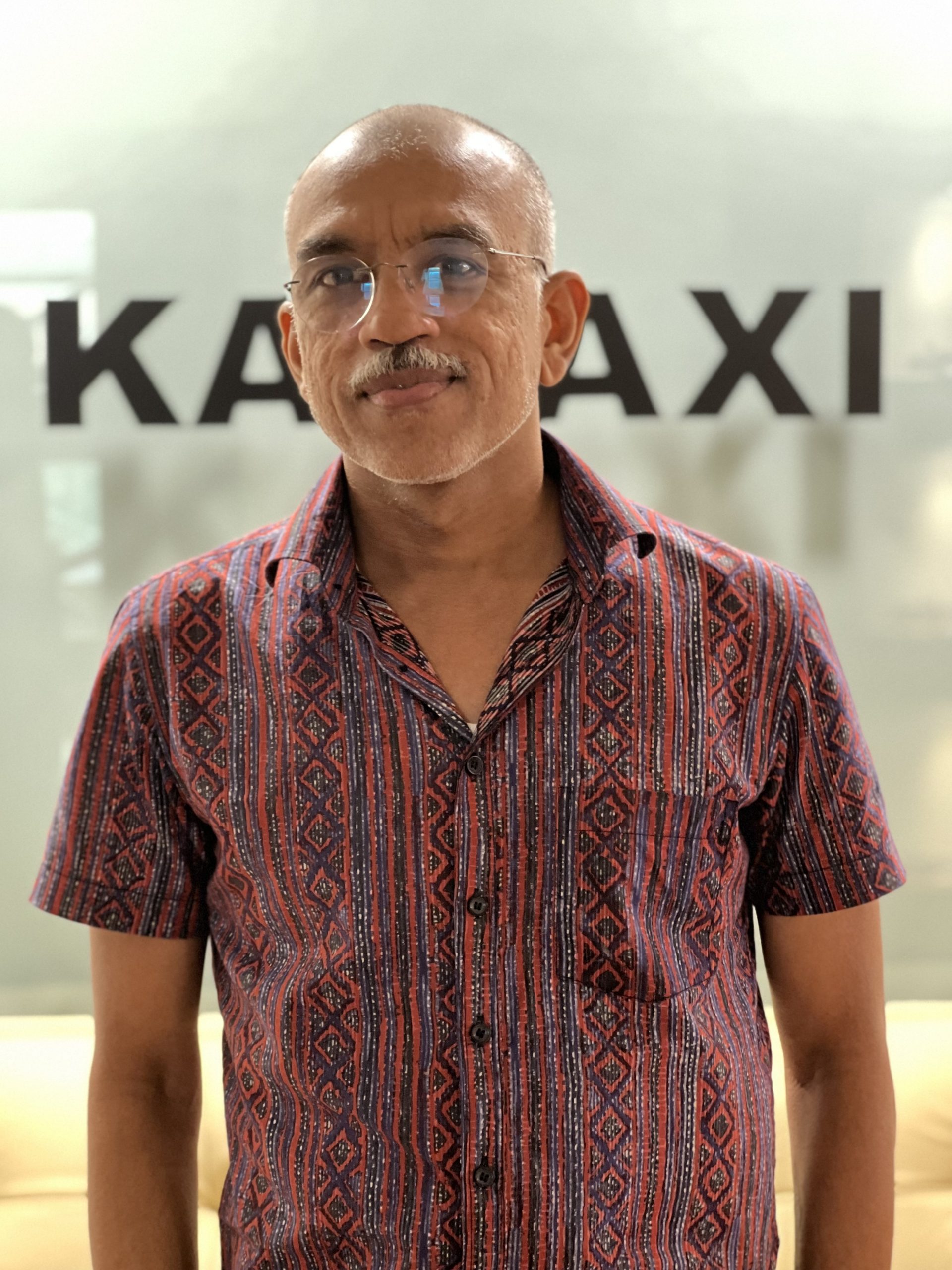 S T Vinodkumar
Principal
Chef Vinodkumar shares a rare skill set that traverses the culinary world. From experience in molecular gastronomy and food sculpture to regional cooking and wine appreciation, he has dipped his deft fingers into a wide variety of food-related experiences, training programmes, workshops, competitions, presentations and more. Chef Vinodkumar's in-depth understanding of the hotel management industry stems from his continuing pursuit of knowledge as a PhD research scholar in Tourism and Hospitality Management and vast experience in hospitality institutes, cruise ships and culinary ventures specialising in south east Asian food, as a lecturer and chef trainer, operations manager, executive chef, general manager and consultant.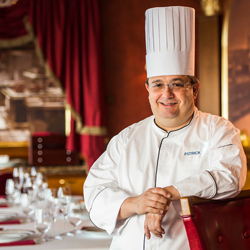 Chef Patrick Albert
Head Chef – Faculty 
With decades of experience in world-class onshore and offshore hospitality ventures, Chef Patrick Albert is a veritable repository of foundational knowledge, technique and culinary business management. He is a member of the prestigious Académie Culinaire de France and was named Maître Cuisinier de France in 2014, an enviable title given to the highest class of chefs charged with preserving French cuisine. The past decade has seen Chef Albert spearhead operations on Disney Magic and Disney Wonder as executive chef, and later set up the popular Remy restaurant on Disney Dream and Disney Fantasy, while working with Michelin-starred chef Arnaud Lallement and 5 Diamonds chef Scott Hunnel. He offers valuable expertise in hands-on management; maintaining exceptional standards of service and quality, ethics and hygiene; and fine dining, with specialties in kosher cooking and healthy cooking.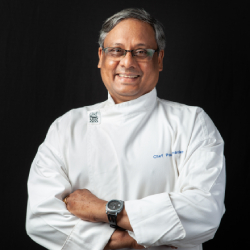 Chef Paul Fernandes
Faculty, Chef
Following his dream, Paul Fernandes started his career in the kitchens of Taj Intercontinental in Colaba, steadily moving up the ladder to the top, filling roles that offered him a wide range of skills. He has worked with major luxury cruise lines including Carnival Cruise Lines, Disney Cruise Lines and Royal Caribbean International, and also garnered experience with shore operations at Sandalwood Hotels, Acacia Palms and Taj Hotels. To round out his skills, he studied management at leading institutes in Austria and Miami before moving on to sharing his experience as a recruiter and trainer at culinary institutes.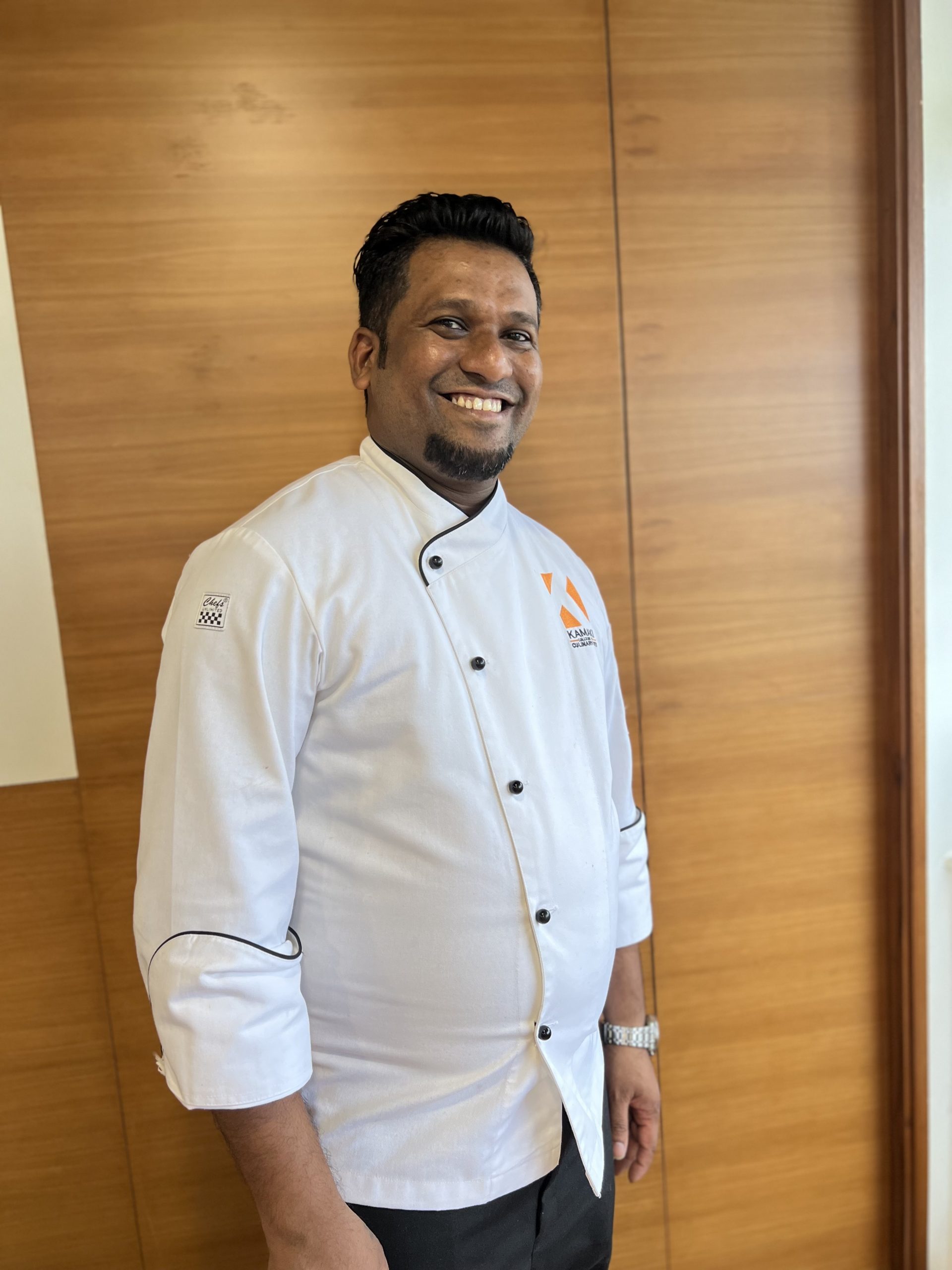 Chef Playton Dias
Faculty, Bakery & Pastry
Chef Playton Dias is a master of cuisine and an expert in efficiency. With over 18 years of culinary experience, Chef Playton has established himself as an exceptional bakery and pastry chef. He has been passionate about culinary arts since a young age and has honed his skills over the years, turning himself into a highly skilled, efficient and detail-oriented individual.
With a desire to make the industry more gastronomical, Chef Playton Dias utilized his time off to train young chefs in the art of preparing delectable meals. His experience in over 9 cruise liners over the past 12 years as well as his excellent communication and creativity enables him to effectively manage teams and consistently achieve goals. Chef Playton is eager to bring his passion for culinary arts to you.
Before graduating with a B.Sc. Catering Science & Hotel Management from Bharathiar University, Coimbatore. Chef Playton did a one year Craftsmanship Course in Food Production & Patisserie at the Institute of Hotel Management, Catering Technology & Applied Nutrition, Alto Porvorim, Goa. Followed by a course in Indian Academy of Catering Technology & Culinary Arts Hyderabad.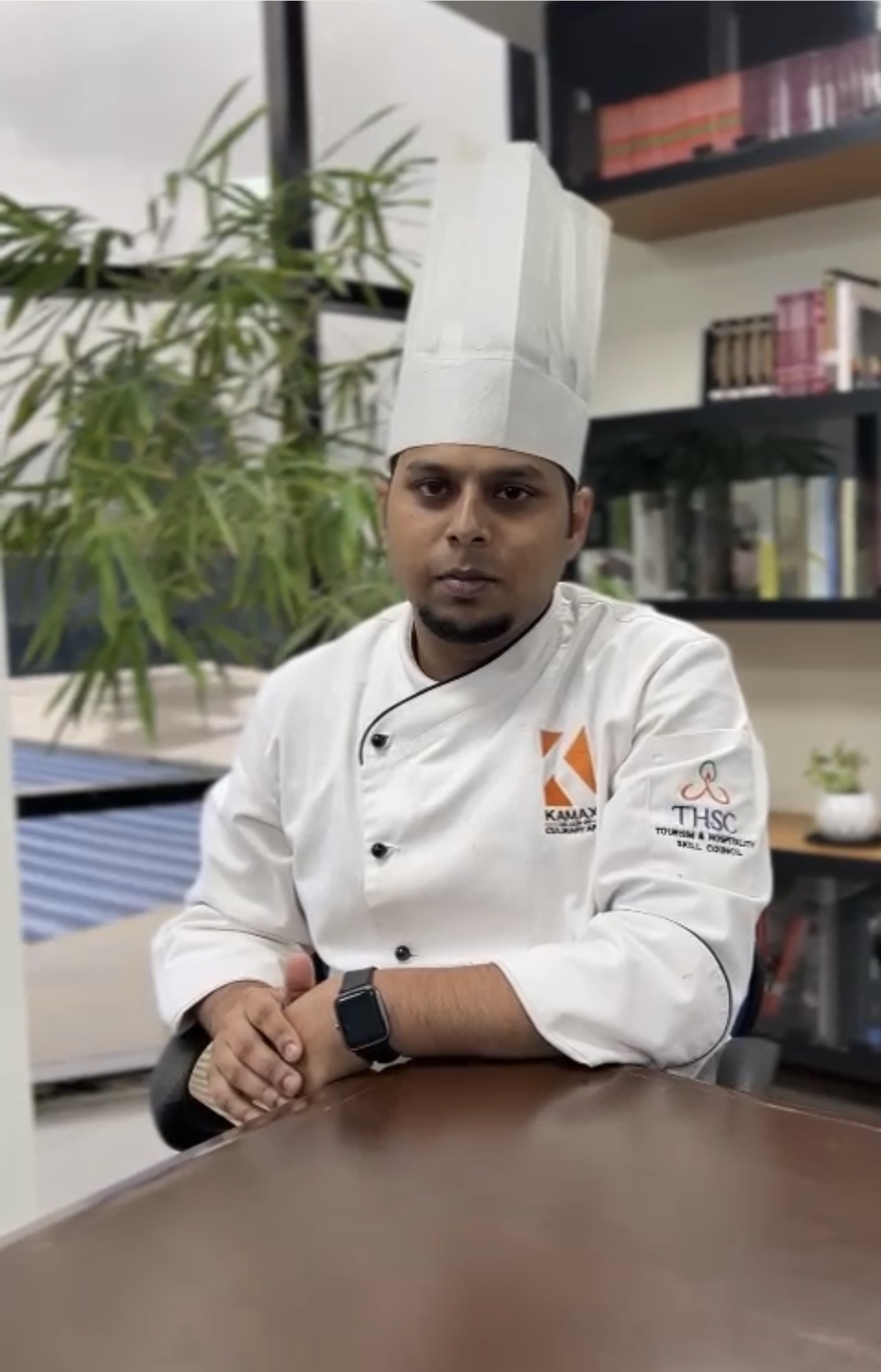 Presley Roque Cabral
Faculty, Bakery & Pastry
With an eye for detail, Chef Presley is a real culinary craftsman. He has perfected the art of creating a fine dining experience that is both aesthetic and delicious. His expertise in bakery and pastry enables him to bring elegance and refinement to every dessert he creates.
Chef Presley has gained recognition over the past few years through his stints aboard popular cruise lines including MS Riviera and MS Regatta, enabling him to travel across the globe and display his skills for gala events, revolutionizing the art of entertainment catering for the masses. With a over 5 years of experience working in Bakery & Patisserie crafting French artisan bread & Pastries, Chef Presley began his career after he secured a Bachelor degree in Science, (NCHMCT) from the Institute of Hotel Management, Hyderabad. He gained hands-on experience at The Park Avenue (Chocolate Room) as well as Trident, Hyderabad before he began his cruise line career.
He also likes to play football, skilled in playing the keyboard and enjoys trekking during his free time.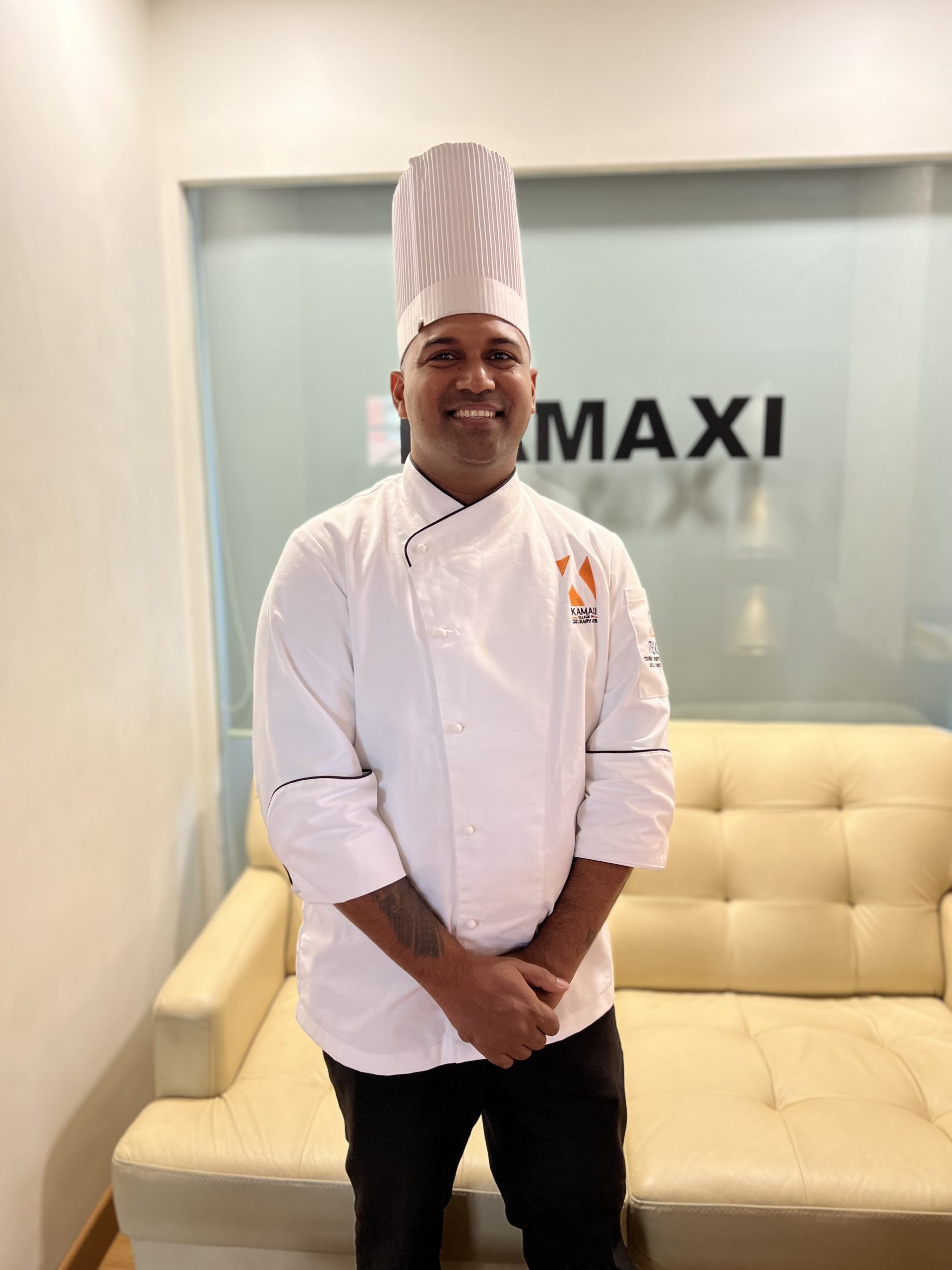 Tyson D'Costa
Faculty, Chef
Chef Tyson D'Costa's life is devoted to the pursuit of excellence – a passion that he shares with Kamaxi College. A culinary artist and innovator, his forward-thinking approach, along with drive and ambition, helped him become an expert in the Cold as well as Hot Kitchen. Chef Tyson has been developing culinary skills since 2005 and has experience in a wide range of cuisines aboard luxury cruise liners including Costa Cruise Line and Global Cruise Line for 9 years. He has also worked with the reputed starred hotel chain Holiday Inn Resort. Furthermore, his international background and 7 years of work experience in Mauritius has enabled him to bring valuable skills in the culinary and fine art industry during his 18 years of experience. Aside from his love for cooking succulent meals, Chef Tyson is an avid football player with a keen interest in music production and DJing.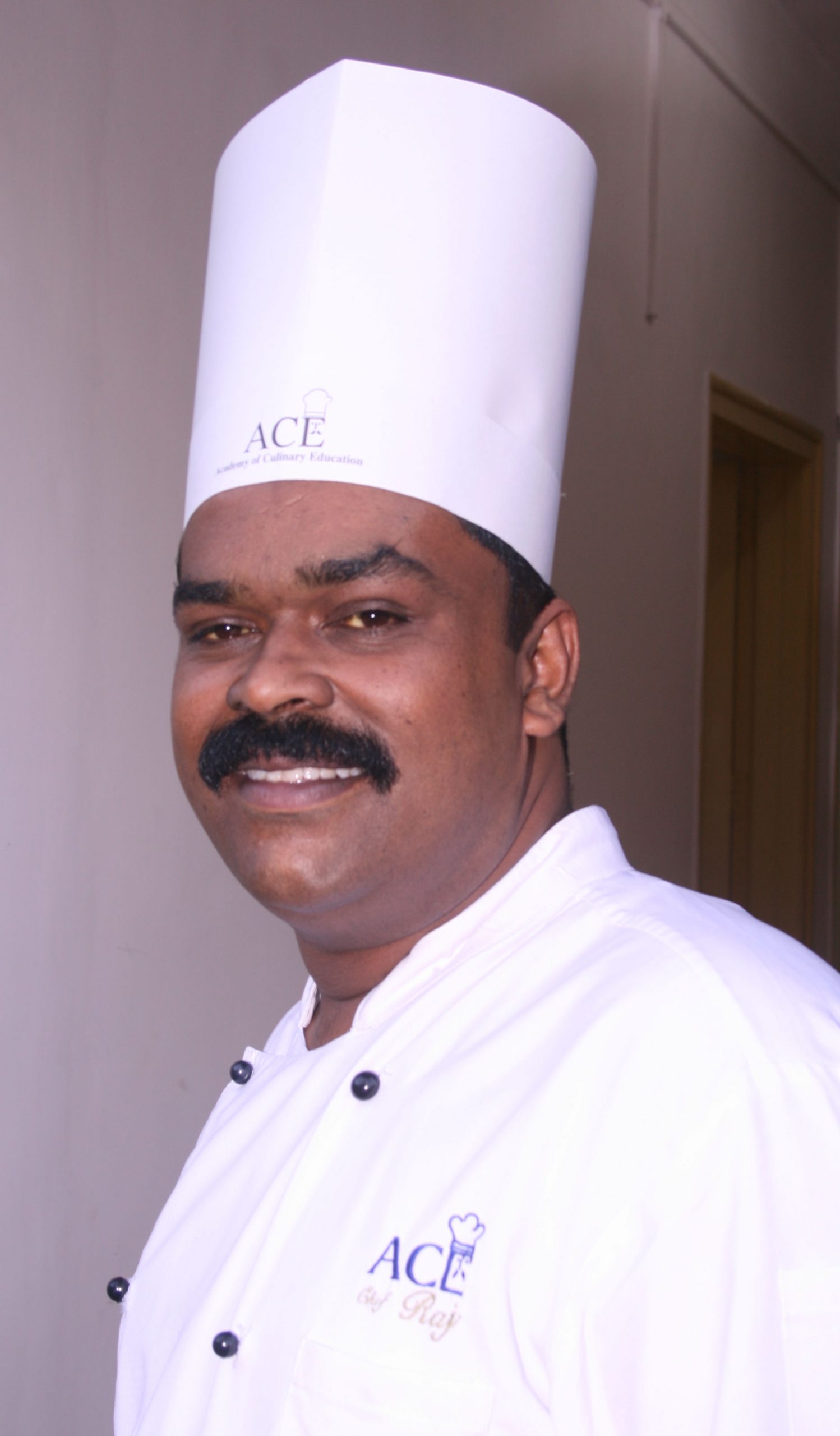 Syam Krishna Raj
Faculty, Chef
With more than 20 years of experience under his belt, Chef Syam Krishna Raj brings a unique perspective to the culinary and hospitality industries. He is a culinary professional who strives to serve the best of meals crafted to perfection, and his passion is evident in the effort he puts into all of his work. As a progressive culinary professional, Chef Raj has rich experience in establishments that include being an Executive Chef at a premium 5 star resort in Goa to being a senior faculty at a prominent institute. 
Chef Raj has a unique blend of creative flair and passion for food, business sense and engaging interpersonal skills enables him to cater to the diverse needs of guests and students alike. With an ability to create enthusiasm among peers, setting the standard for a productive working environment, troubleshooting operation issues and effective cost control has led Chef Raj to become an effective all-round culinary expert. He has led his team of chefs to meal plan and  cater to the Ex-President of India, Dr Abdul K Kalam during his visit to INS Hansa, Goa. Organized and conducted Goan food festival at ITC Sonar Bangla, Calcutta as well as awarded the CHE (Certified Hospitality Educator) Designation by the American Hotel and Motel Association.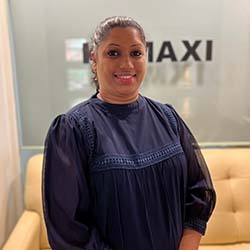 Berlina Dias
Faculty, English Communication
Berlina Dias is a highly driven and motivated professional who combines her international experience in client relations, training and coaching to provide students with holistic language development. With 15+ years of experience in offering world-class customer service, Berlina has proven herself to be an exceptional professional. Her people skills, dedication, and patience enables her to bring hands-on, real world experience in language, administration and technology to the table. 
She has an Internationally Certified Post Graduate Diploma in Master Trainer-L&D And Soft Skills and has completed her Diploma in Hotel Management & Catering Technology from Nosso Lar Educational Center- Margao Goa. She is presently pursuing her certification in NLP (Neuro-Linguistic Programming).
Wearing many hats, before joining Kamaxi, Berlina was a Guest Relations Executive at the Royal Goan Beach Resorts Ltd, she was also a F&B Service Facilitator at the Mahindra group of Companies as well as an Administrative Assistant Fleet Maritime Services International Ltd (Carnival Co) at Southampton, United Kingdom for 7 years.
Berlina enjoys traveling to historical destinations, especially visiting and learning about ancient ruins. Cooking and learning global, traditional and local cuisines; collecting recipe books and spices as well as writing poems.