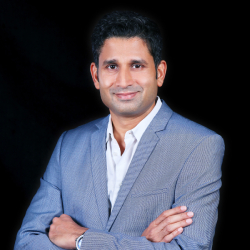 Parixit Pai Fondekar
Chairman
A chef by profession, Parixit Pai Fondekar has more than a decade of experience in hospitality manning involving hotels, casinos and spas in India and around the world. As a serial entrepreneur, he heads Kamaxi College of Culinary Arts and Kamaxi Cloud Kitchen, while also leading a recruitment company where he formulates its direction and team goals. He is also a philanthropist and volunteers for a variety of community assistance programmes. His skills in training, employee relations, personnel and talent management, international recruitment, strategic human resource management, branding and business development are noteworthy.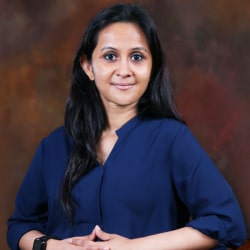 Rati Telgu
Programme Director
Rati Telgu qualified in Hospitality and Hotel Administration, and followed it up with extensive experience as a lecturer in management institutes, handling guest relations with a leading Indian international airline and training staff at renowned hotel groups in India. She has been a business manager with Kamaxi Overseas Consultants and brings with her rich knowledge of building capability among staff, running operations with strategic goals, business communications and etiquette, customer service, and organising operations for maximum productivity.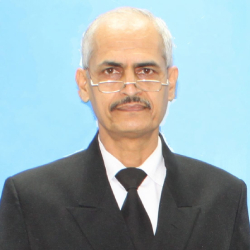 Madhav Punekar
Principal
With more than 25 years of experience in academics and hospitality, Madhav Punekar offers valuable insights into the maritime catering industry through engaging teaching methods. As an alumnus of IHM Bombay, with master's degrees in human resource management, hotel management and hospitality management, he is an excellent asset to guiding aspiring youth in the hospitality industry.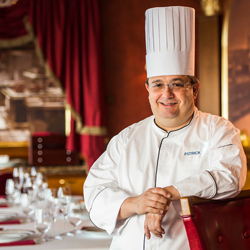 Chef Patrick Albert
Head Chef – Faculty 
With decades of experience in world-class onshore and offshore hospitality ventures, Chef Patrick Albert is a veritable repository of foundational knowledge, technique and culinary business management. He is a member of the prestigious Académie Culinaire de France and was named Maître Cuisinier de France in 2014, an enviable title given to the highest class of chefs charged with preserving French cuisine. The past decade has seen Chef Albert spearhead operations on Disney Magic and Disney Wonder as executive chef, and later set up the popular Remy restaurant on Disney Dream and Disney Fantasy, while working with Michelin-starred chef Arnaud Lallement and 5 Diamonds chef Scott Hunnel. He offers valuable expertise in hands-on management; maintaining exceptional standards of service and quality, ethics and hygiene; and fine dining, with specialties in kosher cooking and healthy cooking.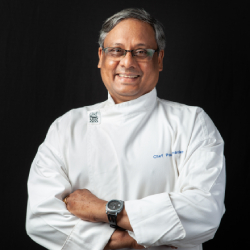 Chef Paul Fernandes
Faculty, Chef
Following his dream, Paul Fernandes started his career in the kitchens of Taj Intercontinental in Colaba, steadily moving up the ladder to the top, filling roles that offered him a wide range of skills. He has worked with major luxury cruise lines including Carnival Cruise Lines, Disney Cruise Lines and Royal Caribbean International, and also garnered experience with shore operations at Sandalwood Hotels, Acacia Palms and Taj Hotels. To round out his skills, he studied management at leading institutes in Austria and Miami before moving on to sharing his experience as a recruiter and trainer at culinary institutes.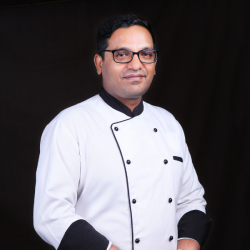 Chef Manjunath Naik
Faculty, Chef
Demonstrating exceptional dedication in more than 15 years of supervising staff and kitchen operations, Manjunath Naik is an excellent role model for maintaining high standards and problem solving. He has been named Best Employee of The Month multiple times on Disney Cruise Line and Norwegian Cruise Line, and offers comprehensive knowledge on food preparation, team work, maintaining deadlines, food supply and purchasing, scheduling and supervision, as well as maintaining relationships with patrons and co-workers.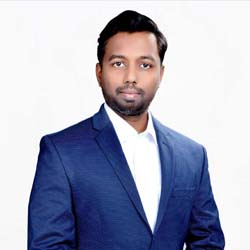 Chef Pritam Tungare
Faculty, Chef
With considerable experience in the galleys of renowned cruise companies followed by talent acquisition for luxury clients, Pritam Tungare truly understands the inner workings of the hospitality industry. His work with Seabourn Cruises, Silverseas Cruises and P&O Cruises gave him first-hand knowledge of the expertise required to be a chef, while his experience as a business manager for Kamaxi Overseas Consultants continues to offer him real time updates on vendor management, client management, resource planning, departmental planning, team handling and other skills required to be a business leader.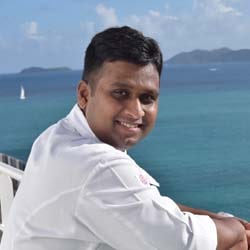 Sashwata Sarkar
Faculty, Chef
Saswata Sarkar has close to 15 years of rich experience that span across working with leading International Hotel Chains & a long stint with P&O Cruises. He has undergone tremendous amount of training in maintaining high standards of excellence in the kitchen, its processes, health standards, not to mention excellent presentations of the meals, especially onboard the cruise lines. A major highlight in his career was being part of the opening team of Sindhu, an Indian Restaurant run by a Two Michelin Star Celebrity Chef Atul Kochhar, leading the galley to prepare & serve amazing meals. At Kamaxi College of Culinary Arts, Saswata brings across his vast knowledge of food hygiene practices, health & safety, innovation, along with his vast experience in meal presentations & cost management.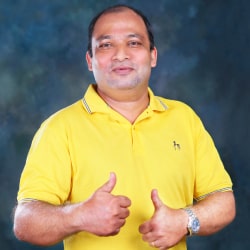 Roy Goes
Faculty, Soft Skills Trainer
Roy Goes has spent years ensuring service benchmarks at Disney Cruise Line restaurants were either met or surpassed, displaying excellent communications, a motivational attitude, ability to work well under pressure, time management skills, innovation and leadership skills. He offers in depth experience on maintaining personal grooming and hygiene standards, executing service standards, setting performance goals, corrective strategies, cross-utilisation of staff, maintenance of equipment, mentoring colleagues, mediation and disciplinary action and various other skills required to run a successful hospitality business. Since 2017, he has worked as a soft skills trainer and food and beverage service faculty at American College of Culinary and Language Arts.